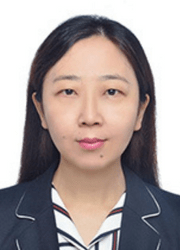 Ahead of
Carbon Black World 2023
, we spoke with
Xiaoyan Chen
, Assistant President at
Doublestar Group Co., Ltd.
, to get a sneak peek of what we can expect from her presentation on
'Circular Economy to Help the Green and Sustainable Development of the Industry---Ecostar's Green Cracking Technology for Waste Tires and High Value Application of By-products​'
. Here's what she had to say...


Q1. Your presentation at this year's Carbon Black World will cover 'Green Cracking Technology for Waste Tires and High Value Application'. Why is it important for others in the industry to hear this message? What are some of the key take-aways?

'Carbon peaking and carbon neutrality goals' continues to force enterprises to make green and low-carbon transformation, so enterprises must actively adapt to the requirements of green and low-carbon development. Carbon Black downstream industries, including tire manufacturers, are increasingly seeking alternatives to stronger and more environmentally friendly black materials. As an energy-intensive industry that currently relies almost entirely on coal and oil, this poses a major challenge to the development of the carbon black industry.

Michelin, Bridgestone, Continental and other major international factories have chosen thermal cracking as their means of sustainable development. Compared with the traditional original production method, the thermal cracking method of tire reduces carbon dioxide emissions by 2.6t per ton of carbon black, saving about 75%. These high-quality sustainable materials can replace the traditional carbon black and are the perfect solution to help tire and rubber products companies achieve their sustainable development goals and reduce their carbon footprint. This speech will share with you Ecostar's Green Cracking Technology for Waste Tires and High Value Application.

Q2. What are the main challenges that the industry is facing and how do you think that this conference can address them?

At present, the intermittent waste tire (rubber) thermal cracking production method accounts for a large number, causing a certain pressure on environmental protection, and has hidden dangers on product safety. Some enterprises produce recycled carbon black in powder with low added value. There is no reinforcing effect of carbon black, but also easy to produces secondary pollution. Ecostar innovates the business model of the waste tire recycling system, and forms the whole process solution of green cracking and high-value utilization of waste tire from independent research and development and manufacturing of recycling equipment to factory construction, production and operation, and product sales, aiming at the "pain point" problem commonly existed in industries with a small application range of carbon black recycling and dehydrogenation and low added value of products. Our original carbon black deep processing technology and modification technology have improved the tensile strength, fixed elongation, and other performance indexes of recycled carbon black by more than 30%; Our unique wet granulation technology meets the needs of customers in environmental protection and has passed the relevant regulations and certification of the European Union, reaching the European Union environmental standards.

We hope to promote the application of continuous automatic production technology and equipment for waste tire (rubber) thermal cracking through this meeting; We hope to actively explore the application direction of recycled carbon black and the path of high quality and high-value utilization.

Q3. What do you think will be some of the most interesting advancements in materials or processing in the near future?

With the promotion of the dual-carbon strategy, industrial carbon black is restricted by the non-renewable nature of coal and oil, and will surely be subject to more and more restrictions in the future. As a part of the carbon black industry chain, recycled carbon black is in line with the requirements of green and sustainable development of the industry, and it will take an increasingly heavy proportion in the material industry in the future, and its application will be more and more extensive. At present, our recycled carbon black has been successfully applied to tires, rubber products, plastics, and building materials for channels of 16 categories of industries, creating value for these industrial enterprises. More importantly, it has realized the transformation from the tire to tire, and built a green closed-cycle industrial chain of "resource-product-waste-renewable resources".

Q4. What are you most looking forward to hearing and/or seeing at Carbon Black World 2023?

Carbon Black World is the world's leading forum focusing on the carbon black value chain. By participating in this event, we look forward to building new connections with key influencers and decision-makers in all aspects of the value chain, sharing strategic insights, and exploring future opportunities in the market.